An episode represents a single piece of audio and is the actual content that a listener hears. An episode must be assigned to a show and will always be in MP3 format.
Episodes are stored for the length of the plan that you have chosen. For example, if you are on the AutoPdod 14 plan, then the episodes will be kept for 14 days after they were originally broadcast.
Each episode gets it's own page within the dashboard. From this page the episode can be managed, edited, deleted or transferred to a different show. On this page there will also be statistics for a show providing that there have been enough listens for the statistics engine to kick in.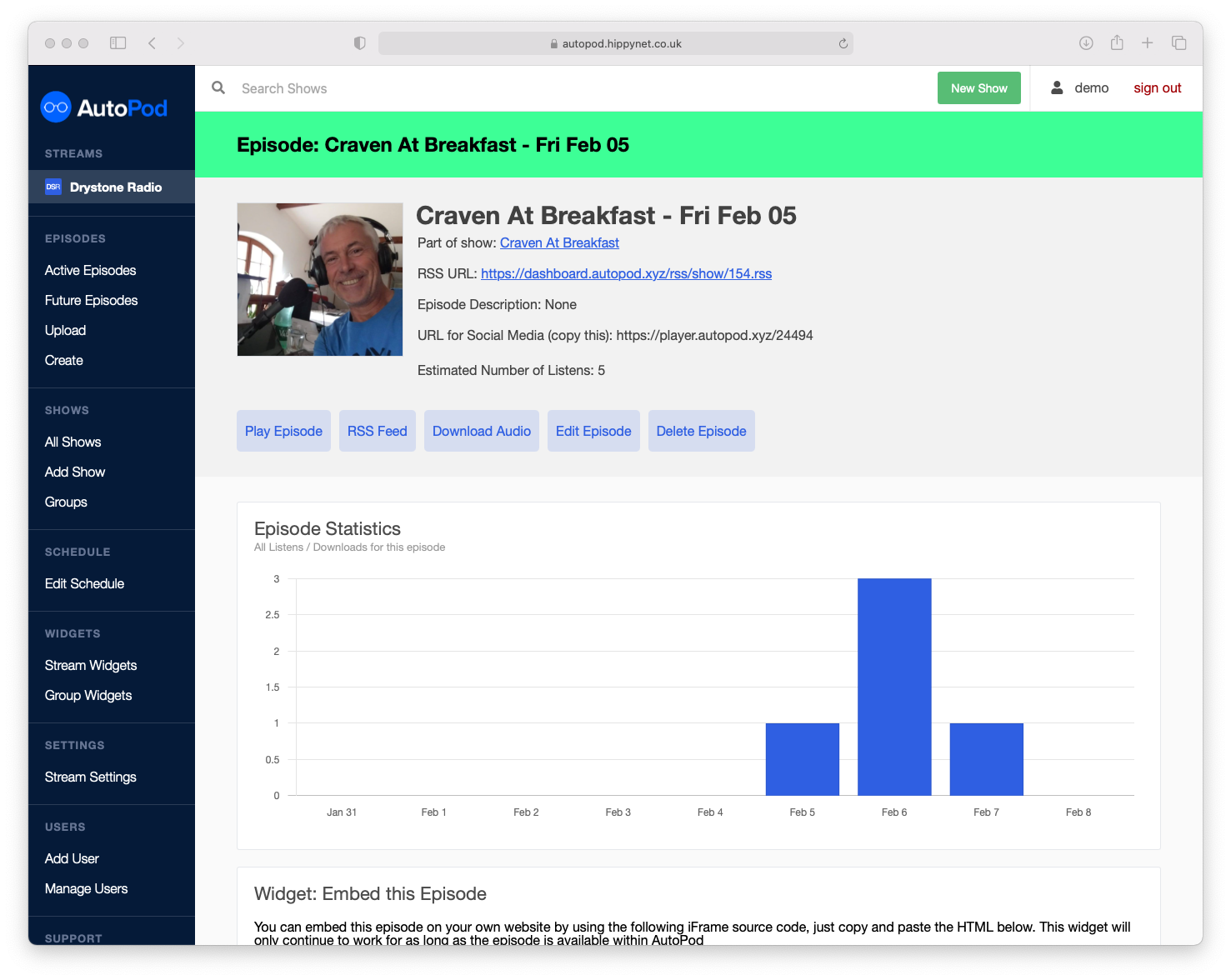 There are less widgets for an individual episode (and we generally recommend avoiding them as they will only continue to work for as long as the episode is opublicly available - you're better with the show widgets!) We only provide a simple box which is a static view of the episode and opens the episode using the autopod player.
Episode Availability
It is possible for an episode to be published to mixcloud and rss feeds even if it is marked as not being publicly available. Please ensure that all three toggles are set correctly in the show configuraiton that the episode belongs too
If an episode is part of a show that is not publicly available then the available options on the episode page will be different.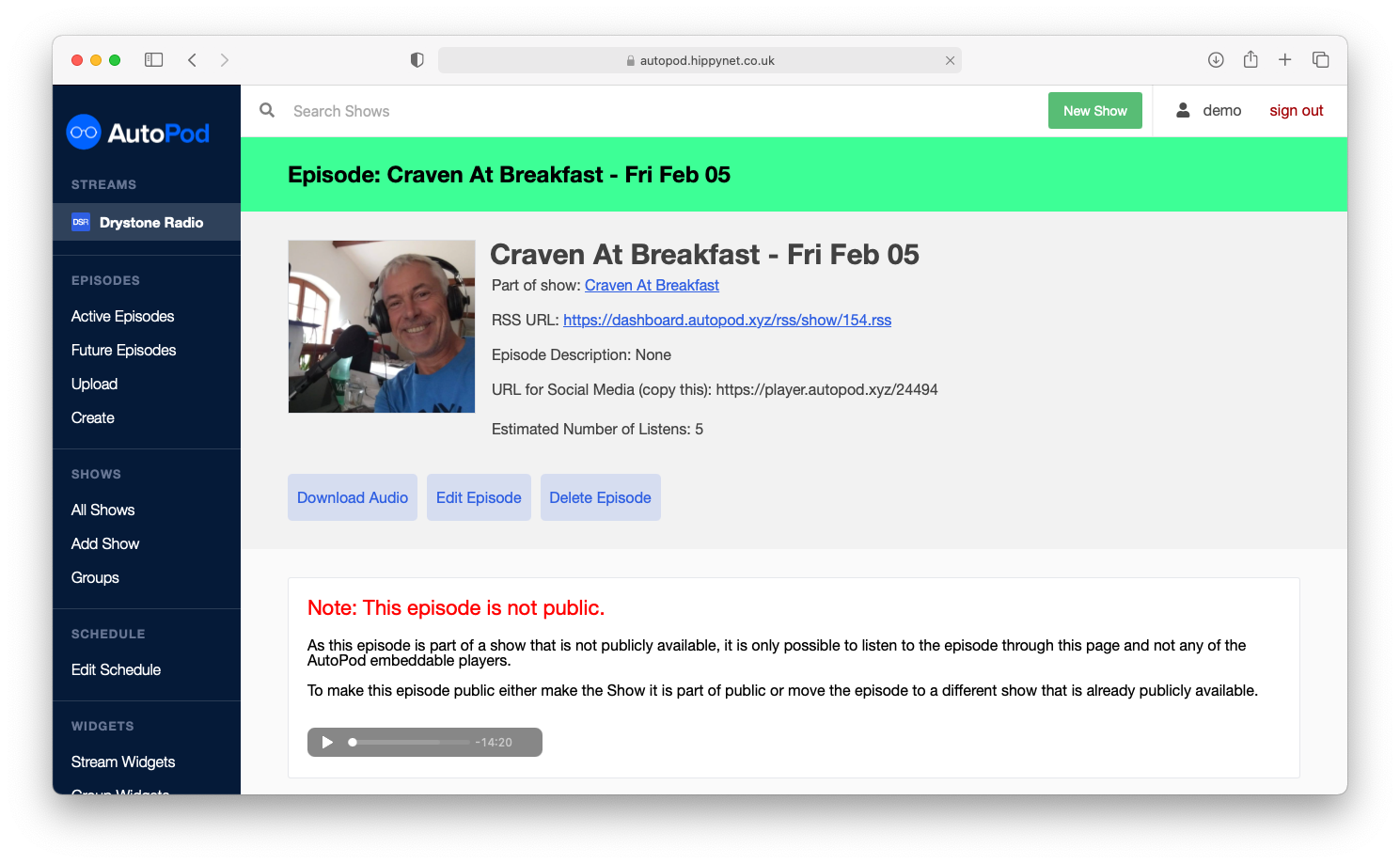 Episodes that are not publicly available also remove the option to listen to the episode using the AutoPod player, instead, providing an inline simple audio player on the episode page itself within the dashboard. This ensures that the content is only available to those who habve access to the dashboard.