Editing an episode allows you to change information such as the description, title and also change the publication time. This might be useful if you had some content ingested automatically by autopod that you wished to make available at a predefined date/time in the future.
note
At the time of writing it is not currently possible to edit episode information for future scheduled recordings. This is functionality that we intend to add in the future where possible.
To edit an episode, first navigate to the episode page of the episode that you wish to edit. This can be found either using the 'Episodes > All Episodes' sidebar option or navigating to the show that the episode is part of and selecting the episode that you wish to edit from the list of episodes in the show page (example below)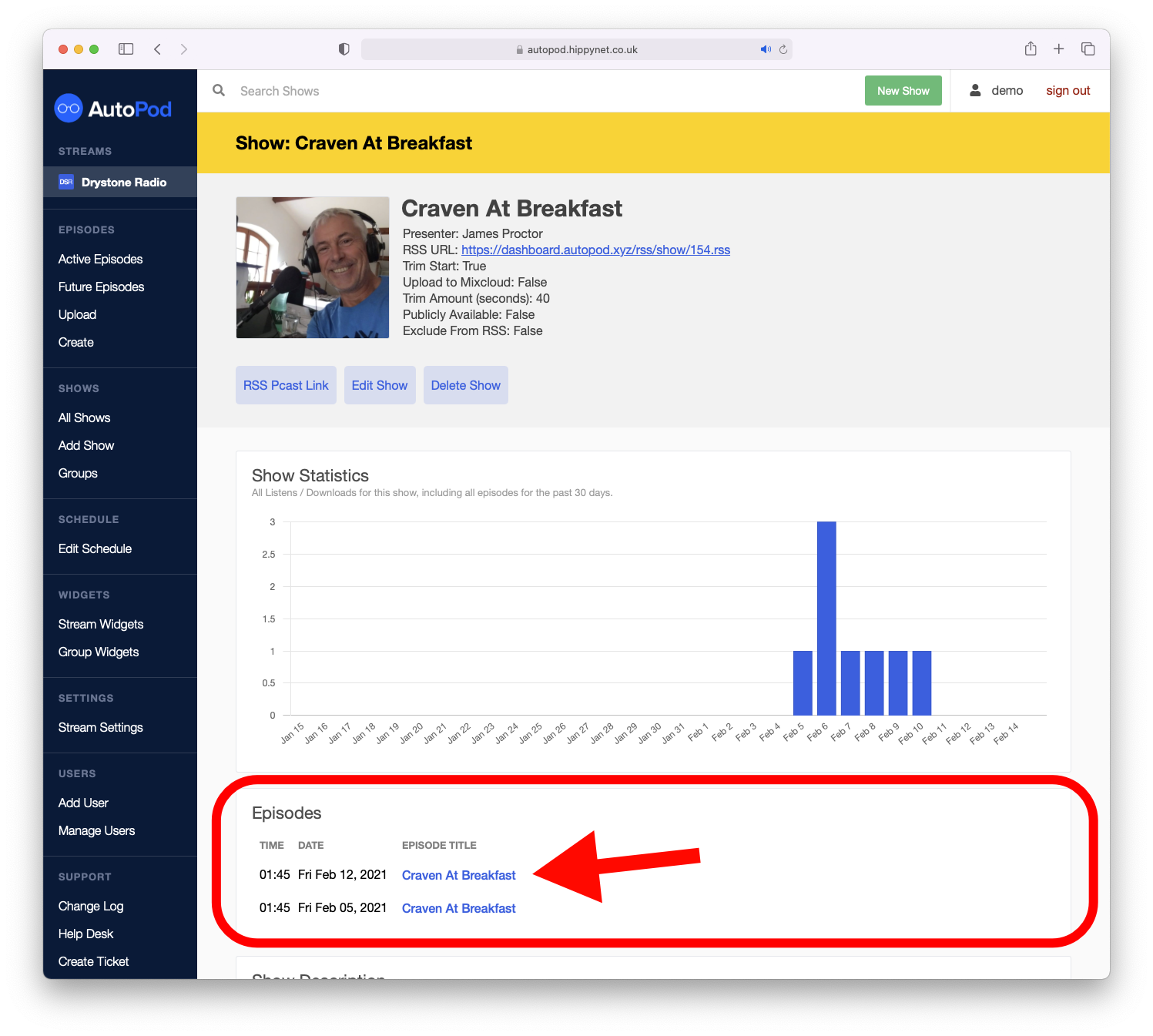 Within the individual episode, then select the 'Edit Episode' button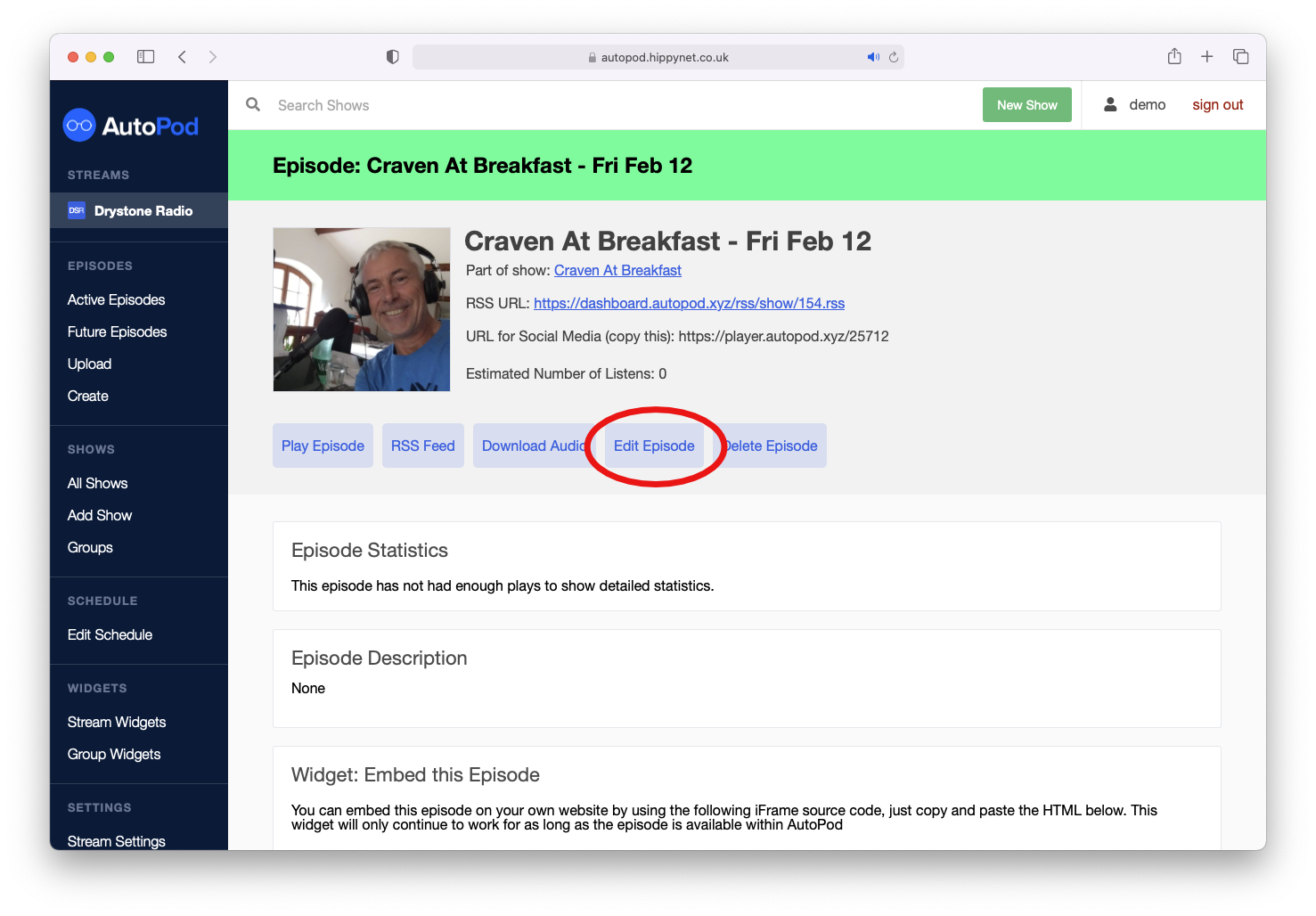 In turn, this will open the edit episode form. It is very similar to the episode creation form however many of the options are populated already with the relevant content associated with the episode you are editing.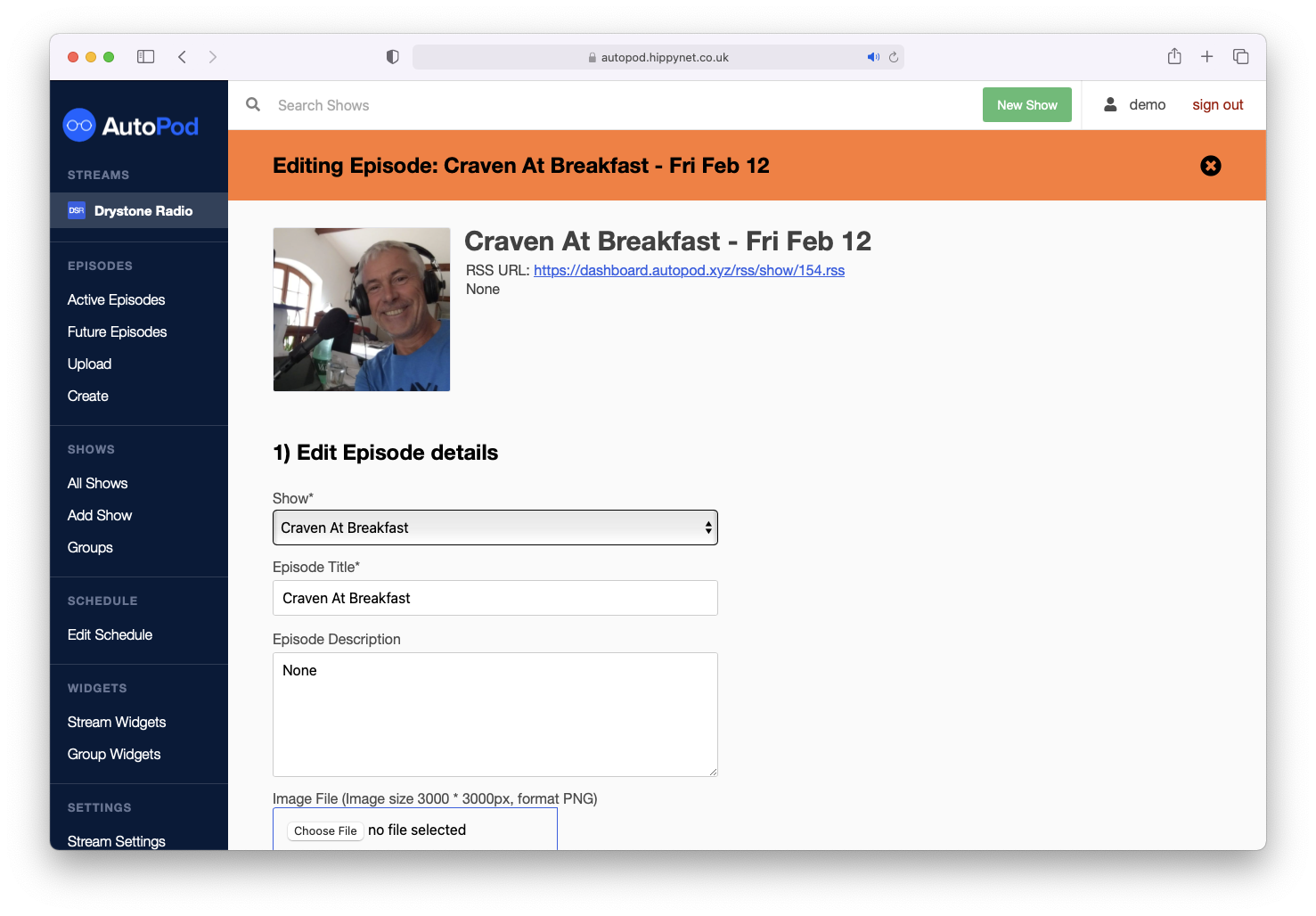 Within the edit form you have facility to make a number of changes:
Episode Metadata & Description
Show Allows you to move an episode to a different show.
Episode Title Allows you to change the title of the episode you are editing. useful if there was a special guest on the show or you wanted to add more specific details to the title of the episode
Episode Description Allows for adding text to an episode, this can be anything you like. Good examples in the past might be guests, key timings within the episode (e.g. Interview with XYZ starts at 02:30) etc. If an episode does not have a description then it will inherit it's description from the show that it is part of
Image File for setting a sppecific image for the episode.
Edit time for the episode
Editing the time for the episode means that you can change when the episode is made publicly available. Episodes that are in the future are not made public by AutoPod until the time is reached. This might be useful if you had content that you wanted to release at regular intervals (e.g. A six part series with a new episode premiering at 21:00 each monday) You would set the relevant times for the individual episodes and then these would be released automatically.
When finishjed making changes, save them with the Update episode button.